Story of
George Brazil Plumbing & Electrical
George Brazil Plumbing & Electrical has been using Zyra for 4 years. Not only have they seen a huge increase in online leads, they have gotten incredible feedback from their customers on the ease of scheduling.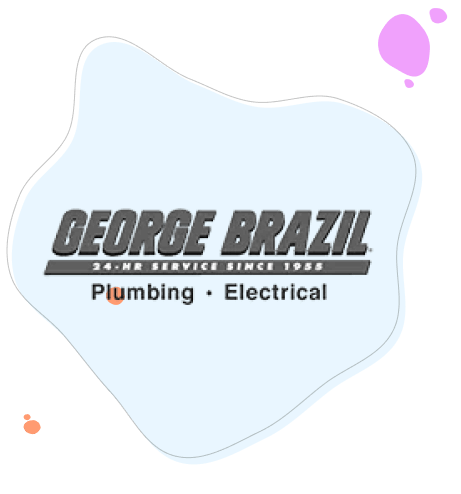 $300k
Tracked Revenue From Chats in a 12 month period
17%
website conversion boost vs. traditional digital
45%
decrease in call time with chat leads
The Challenge
George Brazil Plumbing & Electrical is Arizona's largest plumbing and electrical company. They get hundreds of phone calls every day and had always dealt with the problem of their CSRs being on the phone for a long time. They also didn't realize the money that was being left on the table when it came to their online conversions. They use ServiceTitan for their CRM and track the revenue from the automated chats.
" Zyra's webchat product is amazing. When you combine that with the standup team behind everything, you can't go wrong. Very happy since day 1. "
Shawne Cook
George Brazil Plumbing and Electrical
Zyra's Solution
Once George Brazil installed Zyra, they saw an instant increase in online conversions and the revenue started added up quickly. CSRs also noticed a little more free time and could focus on additional high value tasks. After taking a deeper dive, the conversaions on chat leads were 45% shorter because the CSRs already had the important information going into a conversation. They now call to clarify any questions and confirm scheduling for customers.